---
Hands-on preview: Minecraft Dungeons is an unexpected treasure
Posted: 09 Apr 2020 06:09 AM PDT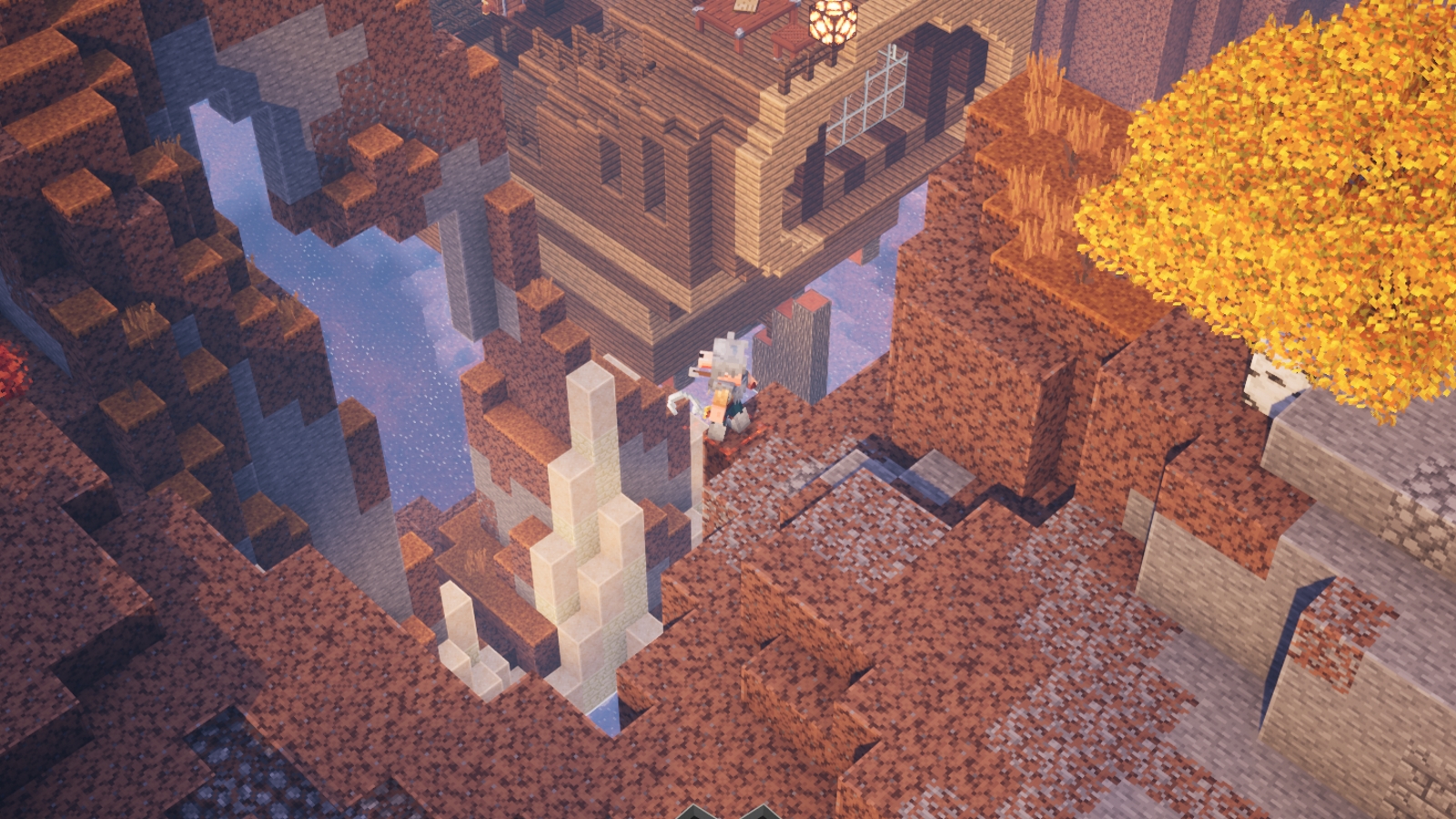 When Minecraft Dungeons was first announced, I thought it was a bit of an odd call. Dungeon crawlers are popular, and Minecraft is popular, but… a Minecraft dungeon crawler? Surely, I figured, a switch to isometric dungeoneering would lose all of Minecraft's creative, construction-toy charm in translation, and I just couldn't see Minecraft's gently strange, cuboid world as an intuitive setting for a Diablolike lootstabber. It all seemed a bit of a mismatch, like making an arcade fighting game based on Frasier, or an RTS about the Teletubbies.
But, as you've probably now had time to process, both of those ideas are completely amazing. And so, to my surprise and delight, is Minecraft Dungeons. I've had a good play with the beta build ahead of its postponed launch on May 26th, and what I've found is an extremely slick, extremely pretty dopamine delivery system, that somehow strings together the best of two seemingly disparate worlds.
Try Google Stadia for free with nine games in a new trial
Posted: 09 Apr 2020 04:47 AM PDT
Google have now made their cloud gaming service, Stadia, completely free to anyone who has a Gmail account. That means you no longer have to buy their pricey Premiere Edition to get started, all you have to do is sign up online.
On top of that, to help keep people entertained in isolation they've made their premium subscription service, Stadia Pro, free for two months. It's basically a free trial that gives you full access to nine games, which sounds like a pretty good deal to me.
Tense and fiddly FPS roguelike Receiver 2 shoots out next week
Posted: 09 Apr 2020 03:38 AM PDT
If you haven't played 2013's Receiver, you've missed out on some of the best shoots in videogames. It's an FPS roguelike where you roam about on rooftops, fending off turrets and drones with a gun that needs more attention than a two-year old. There are separate buttons to slide in individual bullets, fiddle with safeties, and do that primey thing where you slide the top back. I've got no interest in real-life firearms, but panicking about this stuff in the middle of a shootout is great.
Developers Wolfire games have just revealed Receiver 2 is coming out on April 14th, and will let me do all of this again with fiddlier and prettier weapons. I'm going to have so much gun.
EGX confirmed for September 17-20th in London
Posted: 09 Apr 2020 03:12 AM PDT
EGX, the London games show run by our corporate siblings, has announced dates of September 17-20th for this year's show. It's due to return to the ExCeL London in the Docklands. EGX is the boisterous big brother of EGX Rezzed, the more PC-y and indie-ish games show held at London's Tobacco Dock. I know, the names get confusing. Tickets are not yet on sale.
Hearthstone has already nerfed Demon Hunters
Posted: 09 Apr 2020 02:29 AM PDT
Illidan Stormrage should have learned that drinking from the skull of Gul'dan riles up the whole world of Warcraft and makes them regret releasing him from wizard jail, but now he's done it again in Hearthstone. The Demon Hunter class arrived Tuesday in Blizzard's card game, the first new playable class since launch six years ago, and already they've needed to hastily nerf him. Yes, of course Skull of Gul'Dan is one of the cards that's got him in trouble. Illidan, buddy, come on, you've got to break this cycle.
Recreate doomed romance in The Sims 4 with these custom Life Is Strange hairdos
Posted: 09 Apr 2020 01:00 AM PDT
It's been a few weeks since I surprised and delighted you with some custom content of the week for The Sims 4. Typically, I also avoid showcasing CC for Create A Sim (or CAS). It's the part of the game I'm less interested in (I don't think that, to date, I have actually played the Sims – I just build houses, m8), and therefore the part I don't download a lot of CC for.
But this week, I was tooling around on The Sims 4 subreddits, as one does, and saw a few posts about some Life Is Strange character hair. And darn it if it wasn't really good Life Is Strange Character Hair!
Posted: 08 Apr 2020 11:30 PM PDT
Cyberpunk 2077's faction The Mox protect sex workers from violence
Posted: 08 Apr 2020 02:15 PM PDT
CD Projekt Red's tech dystopia FPS Cyberpunk 2077 is expected out later this year. Ye olde marketing machine seems to be getting its gears turning again and CDPR have today posted about one of the gangs that you'll find in Night City. The Mox are a group that CDPR say "protect working girls and guys from violence and abuse," specifically sex workers like their in-game inspiration Elizabeth Borden.
Turn into animals in GTA Online by taking peyote this week
Posted: 08 Apr 2020 02:14 PM PDT
I've found myself oddly envious of pigeons lately, watching them strut around without a care, and I feel fully vindicated after becoming a pigeon myself in GTA Online. For funsies, Rockstar have re-enabled the peyote plants which let players transform into random animals, from dogs and deer to pigs and pigeons. My favourite so far is becoming a cougar, burly enough to bowl pedestrians over without even attacking, though the stingray had a nice 'nature documentary' vibe rippling around beneath the waves.
Twitch are clarifying their rules about nudity again
Posted: 08 Apr 2020 01:36 PM PDT
Here we go again, Twitch are attempting to clarify their oft-confusing Nudity And Attire Policy which they've historically struggled to apply consistently. This time around, Twitch are spelling out which body parts are considered too naughty for streaming instead of attempting to regulate based on types of clothing. That does seem like an improvement. "Cleavage is unrestricted," in case you were wondering, but pelvic areas are still a no-no.
Please enjoy Justin Bieber's new house put into 90s strategy games
Posted: 08 Apr 2020 01:35 PM PDT
Earlier this week the social medias went wild over pictures of Justin Bieber's giant plastic mansion-hole. People were saying it looked like the Marvel Avengers HQ. This is the most incorrect thing I have ever heard. It clearly looks like something you'd see made out of empty Müller Corners and Fairy Liquid bottles on three successive episodes of Blue Peter.
Look at it. That's the long lens shot of it everyone is rinsing, in the header there. You can just imagine painting that circular bit on the left in white acrylic paint, and your mum putting it on the shelf with all the spaghetti so it would dry, except you couldn't be that patient so you started painting it silver too soon and that bit ended up being streaky compared to the rest. Anyway, turns out I'm also wrong and that what it actually is, is a base building from a 90s PC game.
Here are the first minutes of Hello Games' The Last Campfire
Posted: 08 Apr 2020 11:01 AM PDT
Hello Games are of course the folks behind giant space sandbox No Man's Sky, so their next game, The Last Campfire, came as quite a surprise when it was announced in 2018. It's a much smaller game, not nearly an entire universe, about a little traveler named Ember. Hello have now shared a new video to tell us more about the adventure puzzler that's due out this summer.